MIXPAD S ALL-IN-ONE GATEWAY PANEL
Features:
● Button function customization.     
● Fine control of individual devices.
● Scene-based multi-device control.
● Device scene local control.
● Voice control(Alexa,Google home,Siri).
● ZigBee networking.        
● Intelligent temperature and humidity detection.
● Intelligent detection of ambient light
● Outdoor environmental detection
● Arming and disarming
● Password Disarm
| | |
| --- | --- |
| Model No. | MixPad S All-in-one Gateway Panel |
| Main control | Quad-core ARM Cortex-A35 architecture processor |
| Storage combination | 2GB RAM + 8GB ROM |
| Display | 4 inches, 480 X 480P resolution |
| Touch layer | multi-touch capacitive screen, AF hydrophobic anti-fouling anti-fingerprint coating |
| Speaker | AAC 1813 speaker |
| Microphone | dual microphone array, symmetrical noise reduction, 7 meters far-field recognition |
| Light sensor | Screen brightness adapts to ambient light |
| Distance sensor | automatic wake-up, 10 ~ 15cm gesture sensing |
| Body material | V0 fire-resistant PC + 30% glass fiber |
| Temperature sensor accuracy | ± 0.5 oC |
| Humidity sensor accuracy | ± 0.1% |
| Power supply | 220V zero fire wire power supply |
| Number of supported devices | 350 |
| Number of supported scenarios | unlimited |
| Support network standards | Wi-Fi, Bluetooth, zigbee3.0 |
| Wired network | Ethernet |
| Zigbee networking | built-in gateway |
MixPad Multifunctional Panel
With built-in powerful processors and environmental sensors,
MixPad integrates a variety of interactive methods compatible
with a variety of IoT protocols, through AI and big data to
create beatiful, convenient and smart life.
All-in-one Wall Interaction

The simpler, the better

Multi-protocol Smart Home Gateway

Support four communication protocols
and connect all smart devices.

Scenario-based Home Service

Big data and AI tech support
for MixPad
Revolutionary All-in-one Multifunctional Panel
All-in-one panel to control smart devices and scenes with new interaction way.
Interactive Experience Never Before
Mixpad combines with the 4 interactive ways of Button click, Screen touch, Voice and App Control.
MixPad creates control rules in different distance, such as far, near, mid-range, etc., which
achieves an efficient and systematic interaction experience.
Indoor Short Range

Perfect combination of buttons and touchscreen
Customized UED suitable for Scenes to create excellent
in-wall interaction

Indoor Middle Range

High sensitive voice recognition & efficient
handless control

Outdoor Long Distance

High sensitive voice recognition by powerful
and functional HomeMate Apps.
*This function above need to be updated MixPad software. Coming soon...
Accurately Controllable, Simple and Efficient
MixPad is designed for usability with three basic interaction ways: click, slide and drag.
Eevey detail is well-designed, and be loved at first touch.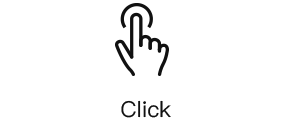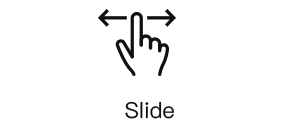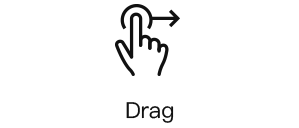 Response in real-time
Dual Microphone array Response in 7 meter distance.
Fixed design and distributed concepts
of MixPad make voice interactions
more natural. It is always on standby.
Okay, the curtain of
balcony opens for you
and laundry rack is ready.
I'm going to dry the clothes.
Home Devices, All in Control
Bluetooth, Wi-Fi, Zigbee and KNX protocols are integrated to the
MixPad that connects all smart devices in home.
Powerful Performance in Computing Capability
Local and cloud computing can easily process data from sensors, locks,
Internet and other sources to get lots of link & communication function.
Range Sensor

10-15cm distance detection
Support auto brightness and
gesture sensing

Illumination Sensor

sensitive to ambient light
Automatically adjust screen
brightness

Quad-core ARM Cortex-A7 processor
1GB+4GB Large Memory

Temp & H Sensor

The sensor connects to smart devices and adjusts the environment temperature and humidity intelligently. The detection of tolerance to
+ / - 1 ℃ and + 1% respectively.
Superiority in Quality and Safety
Evey exquisite detail is produced with aesthetics and technology.Double vertical anticreep bottom
box 86 type, Double layer PC material and electrical isolation design jointly ensure electrical safety.






High precision CNC tempered
glass touch panel V0
ABS PC +30% glass fiber
Three layers of precision spraying with PPG imported rubber paint
±0.025mm precision of screen and button size
±0.05mm precision of body structure
Customized LCD screen (3.5-inch 720*720 DPI)
Multi-layer non-air-gap
Nano anti-fingerprints coating
Aluminum alloy switch (260g)
Anodic oxidation process
More than 100,000 time of use
Third-party Service
in MixPad
Many OTT services will be accredited to
MixPad, such as cleaning reservation, car
hailing etc.. MixPad covers everything you
imagine.
*The functions above need to be updated MixPad software.
Coming soon...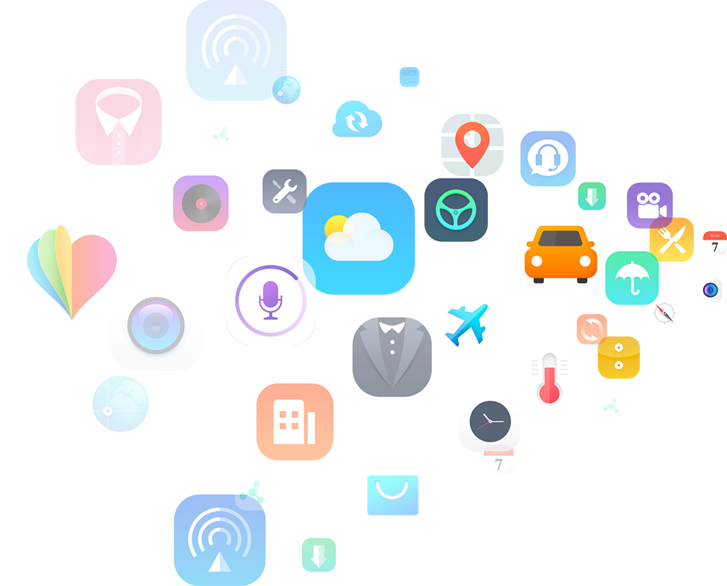 Smart Life Everywhere by MixPad
MixPad creates a smarter system through access gated communities, payment,
hotel check-in, service and energy management systems of office building.
*The functions above need to be updated MixPad software. Coming soon...
Product Packaging

Specifications
Master control: Quad-core ARM Cortex-A7 processor
Storage: 1GB RAM+4GB ROM
LCD: 3.5-inch 720*720 DPI
Touch Screen: Multi-layer non-air-gap Nano anti-fingerprints coating
Speaker: AAC 1813 speakers
Microphone: Dual microphone array, response in 7 m
Light Sensor: Adaptive brightness
Range Sensor: Auto wake up, 10~15cm gesture sensing
Material: V0 ABS PC + 30% glass fiber
Precision of Temperature Sensor: ±0.1℃
Precision of Humidity Sensor: ±0.1% RH
Power Supply: 220V L&N power supply
Number of Supporting Devices: 255
Number of Supported Scenarios: unlimited
Wi-Fi Lan: Wi-Fi, Booth 4.0, Zigbee
Lan: Ethernet, KNX
Zigbee Network: self-gateway
Function &
Features
Customized button function
Granular control for each device
Scenario-based multi-device control
Device scenario local control
Voice control
Zigbee network
Intelligent detection of T&H
Intelligent detection of ambient light
Intelligent detection of outdoor environment
Range sensing
Arming & Disarming
Password disarming